Pressemitteilungen
Survey shows 35 million people avoid indoor spaces due to coronavirus – high-performance air purifiers could help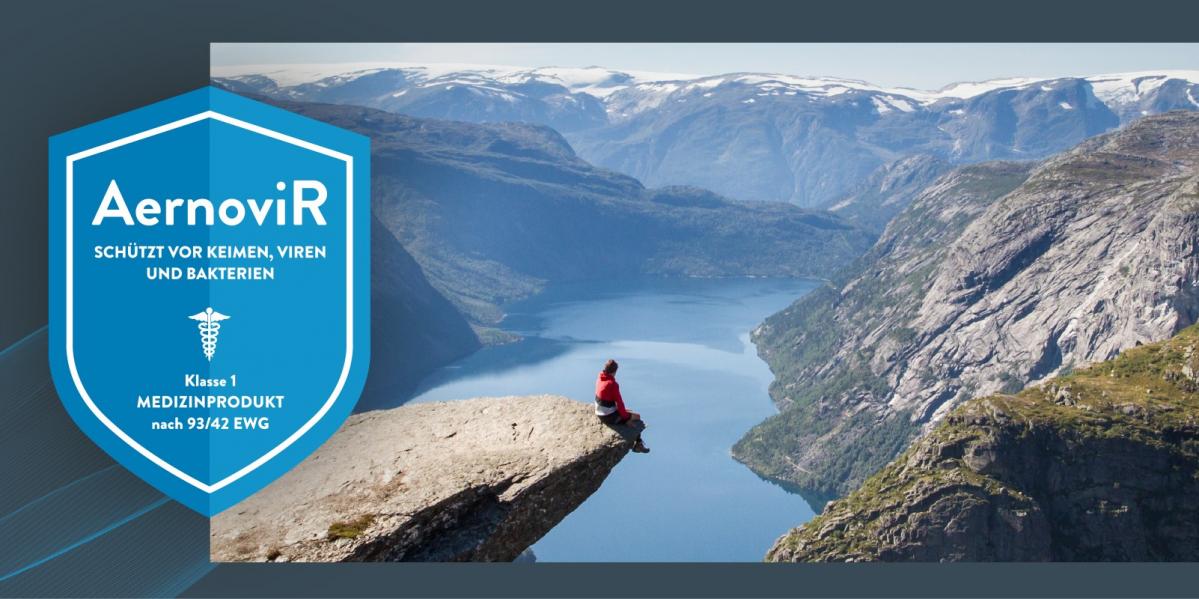 Ehringshausen, September 9th 2020 - More than half of people in Germany* are currently avoiding indoor public spaces for fear of catching the coronavirus. That's according to a recent representative survey of 2,089 people carried out by YouGov Germany in August 2020, commissioned by medical device manufacturer schwa-medico.
The majority of those surveyed are concerned about airborne transmission in locations such as public transport (88%), medical waiting rooms (84%), open-plan offices (84%), and hotels, restaurants and conference centres (81%).
More than a third (35%) said the use of a medically certified air-purification system – which keeps air and surfaces free of viruses, germs, bacteria and allergens – would make them feel safer, while 37% said it would 'possibly' make them feel safer. Overall, a system of this kind would encourage more than half of those questioned to return to spaces and locations they are currently avoiding because of the pandemic.
Air purification – an integral part of any hygiene strategy
In the past, when air quality was discussed, it was generally in terms of the outdoor environment, with little focus on the situation in enclosed spaces. Considering that, today, the average European spends 90% of their time indoors, this is highly surprising, especially given that air pollution can be up to five times higher indoors than out. Now, the emergence of the SARS-CoV-2 coronavirus and the subsequent increase in our knowledge about transmission routes have pushed the issue of indoor air quality to the top of the agenda.
'An integrated hygiene concept should always include air disinfection to filter out aerosols, i.e. the fine particles that remain suspended in the air for several hours. The greater the concentration of viruses and germs in the air, the higher the surface load,' says Dr Roger Pierenkemper, Managing Director of schwa-medico.  'Air purification can help save lives where there is the potential for someone with a communicable disease to come into contact with members of an at-risk group,' adds Dr Pierenkemper.
Professional air purifier that uses plasma technology
With the AernoviR, schwa-medico has developed a high-performance air purifier that considerably reduces the concentration of viruses, germs, bacteria and allergens in indoor air and on surfaces. The AernoviR, a class 1 medical device 'Made in Germany', works effectively thanks to a comprehensive system of high-quality filtration and three optimally coordinated technologies. First, a high-performance HEPA filter removes solids, fine particles, fats/lubricants and tobacco smoke from the air, followed by plasma air disinfection that is used to kill germs and deactivate viruses. Finally, explains Dr Pierenkemper, the active carbon filter traps unoxidized molecules and converts ozone into oxygen.
About schwa-medico
The schwa-medico Group is based in Ehringshausen, Germany, and employs around 1,300 people worldwide. The company has specialised in the development and distribution of innovative medical devices for 45 years. This range also includes air purification systems, which have been used for many years in industry and in the medical sector. The emergence of the SARS-CoV-2 coronavirus has inspired schwa-medico to work on enhancing tried-and-tested technologies with potential applications for medical devices, and to make them available for use in new environments.
The complete survey can be downloaded free of charge from the press page via the following link: Survey
Press contact:
Daniel Schäferhoff
E-Mail: presse [at] schwa-medico.de
Web: https://www.aernovir.com
*Note: The online survey of 2,089 people was carried out by YouGov Deutschland GmbH between 3 and 5 August 2020. The results were weighted and are representative of the German population aged 18 and above.